Fees Policy
Please Click on this link to download the school fees policy
Fees Structure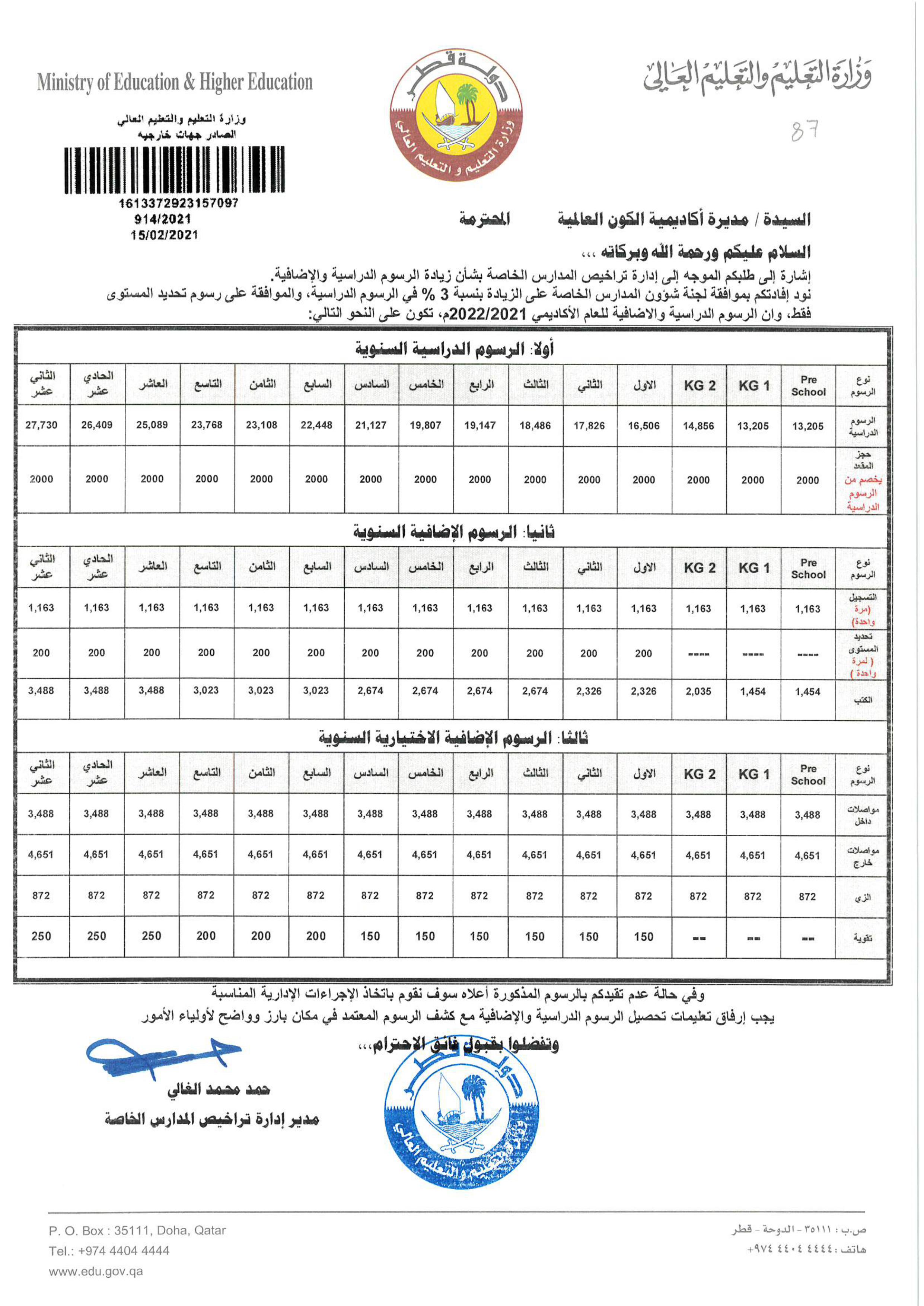 Please note that books and uniforms are not included in the fees.
The fees must be paid in THREE INSTALLMENTS.
First payment is due when renewing registration or in September.
Second payment is due in December.
Third payment is due in April.
Books and uniform are to be paid for on purchase.